To be on the top realtors list in any town is a hard job and takes a lot of work. There are some people who are not authentic Real Estate Agents, and for those that are realtors there seems to be a common thread tying them to this best Realtor title.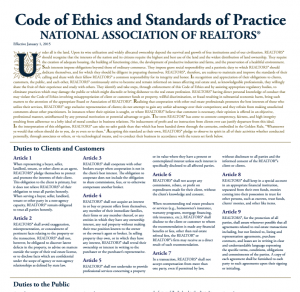 Authentic Realtors
Did you know that not all real estate agents are Realtors®.  Only real estate agents with licensees who are members of the National Association of Realtors® are permitted to call themselves Realtors®.  All Realtors must follow a strict "Code of Ethics" established by that National Association.
What Top Realtors Possess
The attributes of the best realtor who gets recognized as 'Realtor® of the Year' are chosen not based on the number of homes they sell or dollar value they make each year but by the following attributes:
Integrity – Strong adherence to moral and ethical principles
Honesty – Telling the client the truth even if it means not getting the sale or listing.
Knowledge – Knowing their market and being able to clearly express it to their clients.
Education – Continue the learning process throughout their career helps them to avoid pitfalls.
Resources – Knowing where to direct their clients to be able to do the proper research in order that they can make an informed decisions.
Team – Having a team of professionals like Home Inspectors, Mortgage Brokers and Title Insurance Company that will put the client's interests first and not their own.
To sum up what it takes to be the best realtor in stroudsburg:
Living by the Golden Rule and being cooperative with your fellow agents as well as clients and customers will surely put you in the running to be the best realtor in Stroudsburg. 
Park Avenue Realtors has built their business around this model and has had multiple Realtors who have won the 'Realtor® of the Year' award.
Realtor of the Year is one of the most prestigious awards presented by the Pocono Mountains Association of REALTORS®.
More Relative Reading 
> Finding a realtor: 5 Mistakes to Avoid
> Learn more about our Realtors
> Watch our video about our Realtors